Do you have a great slogan idea? If so, we would like to hear about it.
FloHawks is known for our funny and attention-grabbing sayings that get us noticed. Some of our saying in the past have been:
From Crappy to Happy!
Do you have a backup plan?
We Haul milk on Weekends
Taking your Crap since 1969
If water runs through it, we do it
Plumbers do it at the crack of dawn
The best place to take a leak
Your poop is our bread and butter
A royal flush is better than a full house
Before your DIY turns into OMG!
Licensed Plumber on Doody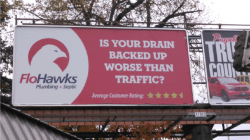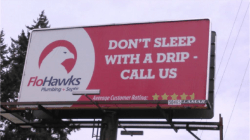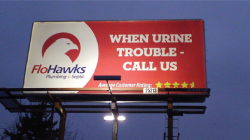 So now we need your help in coming up with new slogans!
Fill out the form below and tell us your idea. Be creative and try to keep it under 10 words long.  If we use it, we will send you a $250 Amazon Gift Card. Do it now, contest ends on 11/30/19.
Rules:
Northwest Cascade Inc. Employees and immediate family members may enter.
We will use the first come/first served rule where if several submissions are close in wording the first one received will be the one selected.
Enter as many ideas as you like, but submit each idea separately using the form above.
Contest ends 11/30/2019.