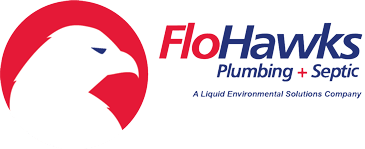 (253) 499-8855
Your Go-To For Septic and Plumbing Services!
For the best plumbing services and septic services in Puyallup, WA, look no further than FloHawks Plumbing + Septic! A Liquid Environmental Solutions company, we've been around since 1968. We're the 24/7 plumbing and drain cleaning company that the South Hill, Pudget Sound, and South Sound areas rely on to get it right the first time.
We offer all types of septic services for both residential and commercial needs, as well as top-rated plumbing services that you'll love! All of our professionals are fully trained, licensed, bonded, and insured, so you can be sure that you're getting great value no matter what service you choose.
Plus, we donate to the United Way giving program, because we believe in giving back! For all of your septic service and plumbing needs, FloHawks Plumbing + Septic has you covered!
High-Quality Plumbing Service for Puyallup, Pierce County, South Hill and The Surrounding Areas
We stay ahead of the pack by offering the latest in technological plumbing techniques like camera and video snaking and hydro-jetting, and our extensive service history means no matter the job, we know just what to do.
FloHawks Plumbing + Septic delivers exceptional residential services like drain cleaning and garbage disposal work, so if you've got clogged drains or a messy disposal, we can help! There's no pipe repair or plumbing job too big or too small for FloHawks Plumbing + Septic. We even work on water heaters for your convenience!
If it's your business that requires service, we've got you covered there too. From grease traps and floor drains to sewer and drain field servicing, we take pride in offering the best in commercial plumbing services!
Residential Plumbing Services

Residential Service & Repair
Residential Drain Cleaning
Residential Garbage Disposal Services
Residential Pipe Repair
Residential Water Heaters
Commercial Plumbing Services

Commercial Grease Traps
Commercial Floor Drains
Commercial Sewer Services
Commercial Drain Field Services
Commercial Hydrojetting
Commercial Video Inspections
Commercial Catch Basins
Dependable Septic Services
When it comes to septic services, FloHawks Plumbing + Septic is the name to trust! Our trained professionals are well-versed in tank pumping, repair, and replacement, and we offer care and maintenance treatments to keep your septic tank running smoothly.
A septic tank is the last thing you want to malfunction, and we specialize in maintaining them to keep you safe! We also offer inspections, so we can provide you with valuable feedback on the performance of your septic tank, and offer solutions to any potential problems.
Plus, for industrial pumping needs, we can help maintain and clean digesters, clarifiers, lagoons, pulp mills, and manure pits!
Septic Services

Septic Tank Pumping
Septic Tank Inspections
Care & Maintenance
Septic Tank Repair & Replacement
Installation
Drain Field Services
Operations & Maintenance