Puyallup Leak Detection Experts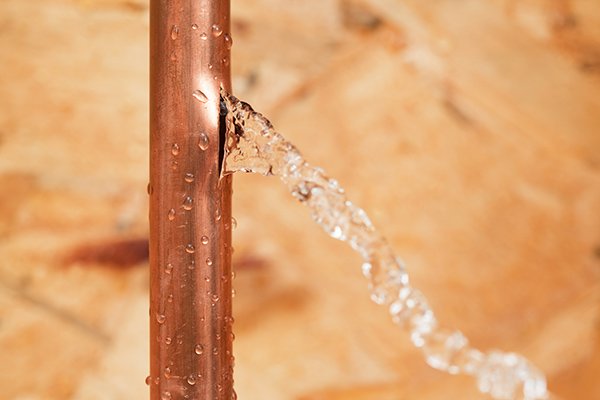 Do you suspect you have a leak in your home? If you think you might have a leak somewhere in your home, you need a company that specializes in leak detection in Puyallup, WA. Here at [company_name], we're experts in all aspects of leak repair and our plumbers have experience in all types of leaks. A small leak can turn into a monumental problem very quickly, so call our team at the first sign of water damage, strange stagnant smells, or water puddling anywhere in your home. And of course, we're there for the sudden and unexpected leaks such as burst pipes or faulty sanitary fittings. We've invested in high-quality leak detection equipment so that we can track down a leak source quickly and get to work on repairing the problem. We're also experts in slab leak repair, so call us if this is a problem you are concerned about.
Expert Water Leak Detection in Puyallup
When we carry out our leak detection services in Puyallup, we work with complete respect for your home at all times. Using our leak detection equipment, we seek out the source of leaks without causing any damage to your property. Each of our plumbers is an expert in their field and has years of experience in tracking down leaks and eliminating them. Whether it's a brand new leak that's suddenly occurred or a gradual leak, we'll get to the root of the problem fast. We offer our services 24 hours a day, giving you peace of mind that we'll be there, especially when you have a severe leak that won't stop.
Not sure where a leak might have sprung from? Leave the detective work to our leak detection team. Whether you've noticed moisture on your walls, ceiling, or you have a damp and musty smell that wasn't there before, we'll work hard to find the leak and resolve it. Leaks can be very worrying, but we'll help to put your mind to rest by first detecting the leak and then carrying out efficient and effective leak repair.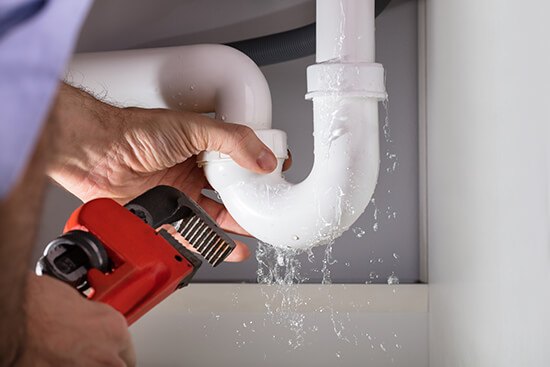 Water leaks can strike at any time and often without warning, but there are some signs to look out for, including:

Damp carpets or water damage to floors
A spike in your utility bills
Lower water pressure
You can smell stagnant and damp odors around your home
If you've noticed one or more of these signs, you could have a leak somewhere in your home. Contact us right away to arrange leak detection that will locate the problem fast. We're experts in pipe and leak repair and have invested highly in state-of-the-art leak detection equipment that helps us stop the leak before it can damage your home. Call our team today to arrange a convenient appointment. Remember, we offer 24/7 leak detection and will get to you fast in an emergency.
Slab Leak Repair You Can Trust
If you think you need slab leak repair, give our team a call. A slab leak can be very worrying, but we'll help put your mind at rest with our slab leak repair services. These leaks occur underneath your home and can be the result of pipe damage or structural damage that has occurred. The good news is that we can locate the leak's cause fast and work on effective slab leak repair that gets the problem resolved.
Slab leaks can happen gradually over time and the first thing you might know about is that the lower floor of your home starts to become damp in places. You might also be able to smell damp or mildew or you might notice that floorboards are buckling or warping. In some severe cases, you might also hear the gushing of water through your walls. Don't worry. One call to our slab leak repair team in Puyallup will have the problem resolved as quickly as possible.
Your Dependable Leak Detection Experts
Here at [company_name], we're experts in leak detection in Puyallup and we're standing by ready to take care of any leak you might be experiencing. Whether it's a simple problem with your plumbing or something more complex like slab leak repair, we'll get the job done quickly and to the highest standard. We have years of experience in pipe repair and ensuring a leak doesn't resurface. When we say we'll get it fixed, we mean it. We're on hand to help with the obvious leaks and the not-so-obvious leaks that may occur gradually over time. Don't risk water damage to your property when our plumbers are on hand to help.

Wherever you may be in Puyallup, the team here at [company_name] is on hand to assist you. With our reliable leak repair services, you can trust our plumbers to give you the best service and customer care possible and to ensure your leak doesn't return. Contact us today to arrange an appointment.