FloHawks Plumbing + Septic is a Liquid Environment Solutions company and is an equal opportunity employer.
We believe in treating our employees with the highest of respect.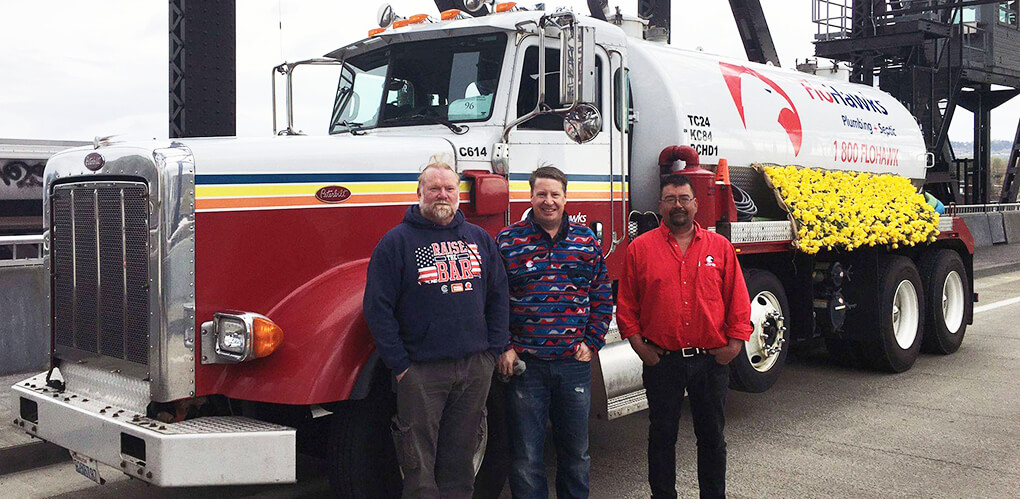 We offer all employees:

Competitive salaries and compensation. A full suite of health and wellness benefits, including medical, dental and vision coverage. A 401(k) with an employer contribution match.

Liquid Environmental Solutions offers the type of comprehensive benefits package you'd expect from a market leader – as well as opportunities for upward mobility.
CLICK HERE TO VIEW ALL OUR CURRENT OPENINGS
We are hiring for the following positions:
Electrician
Laborer
Pump Truck
Drain Cleaner
Plumber

*FloHawks Plumbing + Septic does not accept phone calls regarding job openings.
Liquid Environment Solutions is an affirmative action and equal opportunity employer. All qualified applicants will receive consideration for employment without regard to race, color, religion, sex, disability, age, sexual orientation, gender identity, national origin, veteran status, or genetic information. Liquid Environment Solutions is committed to providing access, equal opportunity and reasonable accommodation for individuals with disabilities in employment, its services, programs, and activities.
Equal Employment Opportunity | Pay Transparency Nondiscrimination

For reasonable accommodations, please contact us at 253-848-2317, or email us at recruiting@flohawks.com, or fill out the form below: