There is a revolution occurring in the replacement of sewer pipes and drain lines. Digging through your yard to repair a sewer lateral is becoming a thing of the past.
With a small hole – about the size of a sidewalk square – at each end of the run, we can pull pipe from your home to the main line. And the run doesn't have to be a straight line because we can do up to three 45 degree bends in a single pull. We can even upsize a line from 4″ to 6″ to provide you greater line capacity.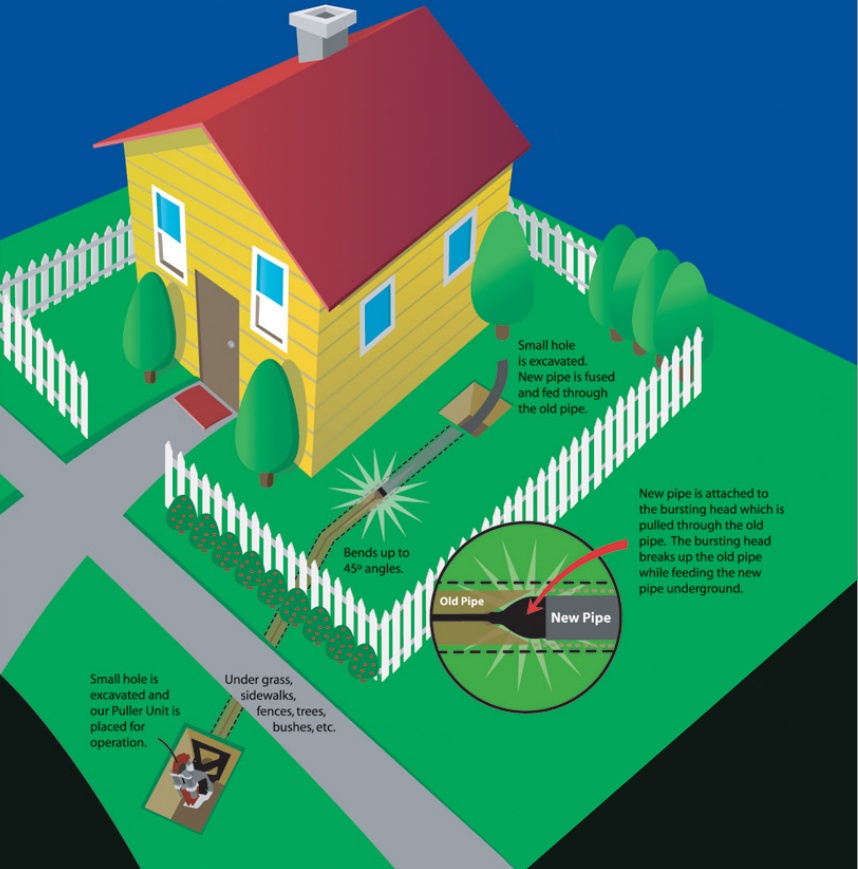 Pipe bursting is accomplished by pulling a bursting device through an existing pipe. This device shatters the old pipe and forces the fragments into the surrounding soil. The new pipe is attached to the bursting device and is thus pulled into place as the device advances.
Getting Started

We diagnose the problem with FREE in-pipe video inspection.

The camera will verify location, condition, tie-ins if any, and the depth
It documents any problems with line, including sagging, roots, and/or breaks in the pipe
We then evaluate access for machinery and pipe bursting equipment
Locate Utilities
Set timeline for the completion of the project
Major excavation NOT required
Fast and reliable
Less downtime
Preserves your lawn, landscaping, patio, driveway & interior floor slab
Minimizes disruptions
Environmentally Safe
Proven Success
Save MONEY
How we replace your hold or problem sewer pipe without tearing up your whole yard
1. Small hole is excavated. New pipe is fused and fed through the old pipe.
2. New pipe is attached to the bursting head which is pulled through the old pipe. The bursting head breaks up the old pipe while feeding the new pipe underground.
3. Small hole is excavated and our Puller Unit is placed for operation.
In the old days, breaking up your yard was hard to do. Now we just dig a small hole, replace the pipe, finish and clean up!
View our Trenchless Technology brochure for more information.
Call us now to schedule an appointment today.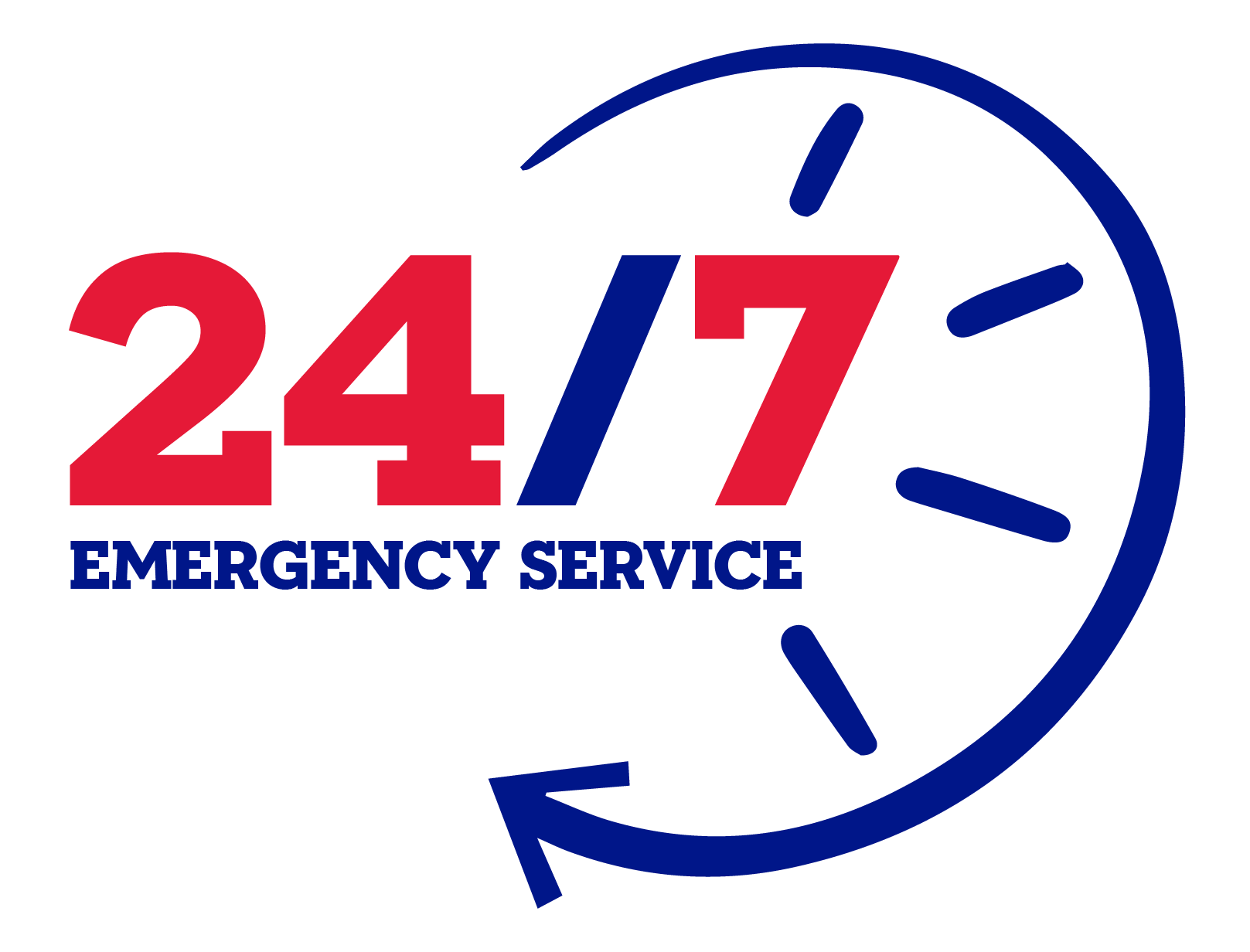 We're Marriage Material - I may or may not have asked Bob at Flohawks to marry me. Their service for our sewer nightmare was so excellent!
Your wallet will thank you - Their service is not the least expensive, but awesome value! I will use FloHawks for my plumbing needs in the future, and recommend them to others.
Nobody else like us - best part was he was able to give us a viable and lasting solution to the problem for just the cost of a service call!!! We will ONLY use FloHawks from now on.