Puyallup Sewer Repair and Sewer Cleaning Pros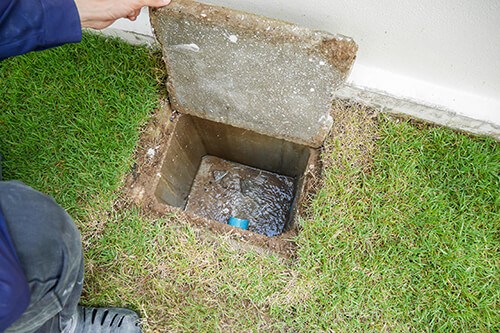 FloHawks Plumbing + Septic is committed to offering high-quality sewer repair and cleaning services to the people of Puyallup, WA.
We want the residents of this Pierce County city to have complete peace of mind about their plumbing systems. Our team members are trained exceptionally well, and we keep them current with new industry developments. They'll handle any sewer cleaning job professionally and alert you to any issues that need to be remedied. Sewer problems can cause a lot of damage if not addressed promptly, so we make it easy to use our services. We're even available 24/7 for emergency repairs that should be resolved quickly.
We're known for:

Charging reasonable prices
Responding to requests quickly

Operating with a high level of integrity
Offering conscientious customer attention
Backed up sewers can create a variety of issues. They could even fail catastrophically if not addressed in a timely manner. Whether there are strange smells coming from your pipes or water failing to drain properly, we can take a look.
Expert Sewer Cleaning in Puyallup
Getting regular cleanings for your sewer system can help you avoid major issues with your Puyallup system in the future. Our plumbers will arrive with all of the tools they'll need to complete a job efficiently and effectively. We'll take every necessary precaution to keep your home and belongings safe and clean while we're working. When we're done, we'll make sure that our work area is spotless. The team from FloHawks Plumbing + Septic is known for thoroughly cleaning out sewers in Puyallup. We'll give you an accurate assessment of your sewer system so that you can make informed decisions about it.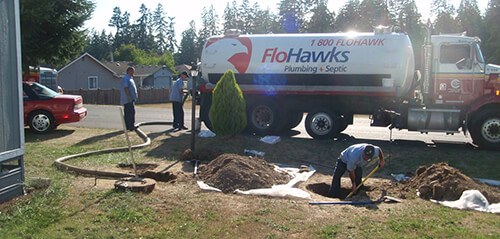 We focus on:
Showing up on time to appointments
Keeping customer interests in mind
Being friendly and respectful
Answering all questions thoroughly
Turn to Us for Sewer Service
The crew from FloHawks Plumbing + Septic is dedicated to the complete satisfaction of every Puyallup customer. We'll go the extra mile to meet individual needs and do our best to exceed expectations with everything we do. Our team is fully licensed, bonded and insured. We want our clients to have peace of mind when using our sewer repair and cleaning services. Each task will be given our full attention to ensure exceptional results. You can trust us to never cut corners with our workmanship.

To find out more about our sewer repair and cleaning in Puyallup, give us a call today. We also offer a complete line of plumbing installation, repair and maintenance services.