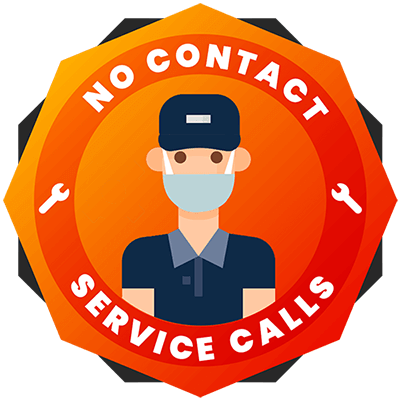 Amid the ongoing Coronavirus (COVID-19) outbreak, we want to update you on actions taken by FloHawks Plumbing and Septic to maintain business operations. We want to emphasize that FloHawks remains open for business and is committed to carrying out our work for our customers under these challenging circumstances. We've taken precautionary measures, following guidance from government and public health authorities, to ensure the health and well-being of our customers, employees, and their families.
We have been around for over 50 years, and because of this experience and our line-of-work, we know how to handle hazardous pathogens like viruses, bacterium, and lots of other dirty stuff. When you call FloHawks, you can be assured that we will use our expertise to ensure that your home and family will be safe.
We have several safety policies we use on a daily basis that reduces the risk of potential transmission. These include:

Wearing facemasks and protective heavy-duty plastic gloves (nitro gloves)
Staying 6-feet away when speaking to customers/other technicians – adhering to social distancing guidelines
Hand sanitizer in every technician's van and a strict policy to wash our hands with soap and water at every opportunity
Uniforms that are cleaned every day
The use of cloth booties over our shoes before entering your home, so we do not track dirt, etc.
Sanitizing our trucks and vans (we carry a germ-killing solution – 10% bleach)
Your personal safety is our priority, so please let us know if there is anything we can do to accommodate your needs. Also, in order to ensure everyone remains safe, including our technicians, if anyone in your home is feeling ill, please let us know so we can take extra precautions.
As in all things, clear communication plays a vital role during these challenging times. FloHawks is committed to providing ongoing communications as this situation evolves.
Thank you for letting us serve you, and we greatly value your business.
– FloHawks