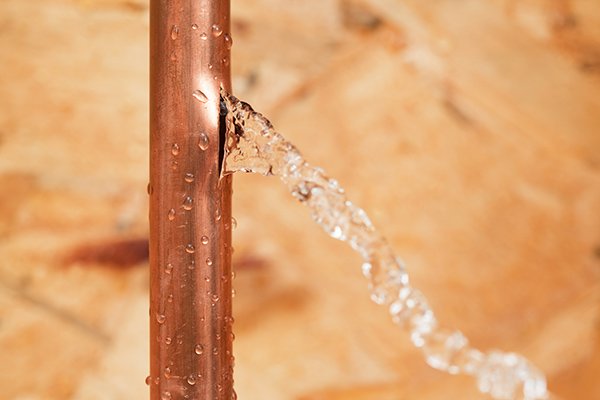 Do you suspect you have a leak in your home? Here at Seeping slowly behind the walls, or gushing water under your foundation, leaks are often hidden from your view, doing their damage in private until you notice a clue, or until our leak detection team discovers them in your Renton, WA home. At FloHawks Plumbing + Septic, discovering leaks and performing expert leak repairs using traditional and advanced techniques is a specialty of ours, helping homeowners to avoid damage to their home's structure or foundation due to accumulations of water. Whether they are causing mold, wiring corrosion, plus wall and ceiling damage, or building up pressure as a slab leak, the sooner leaks are found and addressed, the better.
Expert Leak Detection and Repair in Renton
Leaks range from pinhole damage caused by degradation of plastic pipes and corrosion of metal, to large damage with significant outflow from construction or picture hanging errors, vibration against metal hangers that causes damage over time, or shifting earth and other sources of pressure impacting pipes located under your foundation's concrete slab. Our advanced regular and slab leak detection methods include using ultrasonic devices that can hear the sound of even the smallest leaks hidden behind the walls or under the slab, plus video in-pipe inspection cameras, possibly even heat imaging devices to locate where hot or cold water is going astray. You'll notice that we don't talk about major cutting into walls or concrete just to locate leaks, which is the traditional method used in the past. These days, even if your leak is in the main water line crossing your yard, we can usually locate it with a minimum of cutting or digging just to attach our probe or insert the camera.
Leak repairs in Renton are also advanced these days, which is important for slab leak repairs that involve digging under the slab or cutting out areas of concrete to access pipes. Techniques include patching and lining pipes by remote control, with materials that last a long time. These are similar to the options available for sewer line damage, which also save homeowners time, cost, and disruption. If multiple leaks are found, it's important to determine whether this is the result of a widespread pipe problem, usually caused by age and hard water, that may require repiping to prevent further leaks throughout the house and under the slab. Pipes typically last up to 30 or 40 years, and beyond that periodic inspection is essential to catch problems before damage occurs.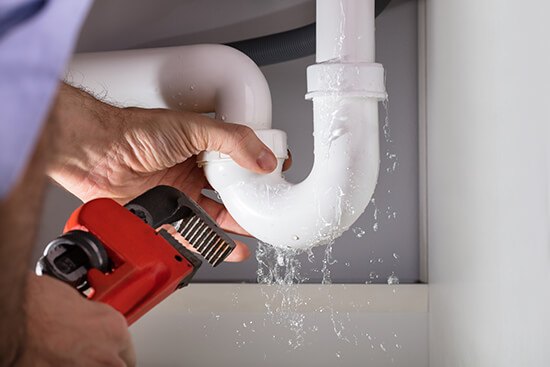 Our leak detection process usually begins with an alert homeowner finding:

Paint or wallpaper damage on walls
Bubbling paint surfaces on ceilings
Musty smells from mold growth in walls
Pests and vermin seeking the moist, dark spaces leaks create
Warped wooden floors
Any other clues that leaks are occuring
If you notice clues that a leak may be occurring in your plumbing, remember that this is likely the "tip of the iceberg," and accumulating water in your walls or other locations has finally run along pipes or soaked through building materials and reached the surface. Our team is skilled at major pipe repairs as well as leak detection and leak repair, so no matter how far your leak damage has progressed, we're ready to locate it and make expert repairs.
Expert Slab Leak Repairs and Plumbing
In homes with plumbing that is laid under the concrete foundation slab before construction, problems that arise when the pipes are damaged or degrade over time can be hard to detect and fix. Slab leaks can develop into large pockets of water under your home before they appear as puddles near your foundation, cracks in the concrete, or moist spots in your basement floor. When hot water pipes are run under the slab, you may even find warm spots and rising energy bills as hot water leaks and accumulates below. Our plumbers are specially trained and experienced with the complex process of detecting leaks under your foundation, and performing slab leak repairs that can be quite involved. In addition to newer techniques such as relining and patching using video, we offer rerouting of your pipes under the slab so they pass through your basement, an attractive option for reducing overall pipe repair costs and simplifying the procedure.
Trusted, Professional Leak Repair and Leak Detection At FloHawks Plumbing + Septic, our trusted plumbers provide leak detection, leak repair, and expert slab leak repair services, helping to protect your home from serious damage and wastewater contamination as pipes degrade. We offer 24/7 emergency response, so you don't have to spend time worrying about plumbing leaks when we're ready to get to work on them. Our FloHawks Plumbing + Septic team provides serious plumbing care and septic services for residential and commercial customers, with fully trained and experienced professionals ready to take care of your needs. We have the power to find and fix your leaks!

Do you need an expert plumber serving Renton who can handle leak detection and leak repair anywhere in your home and provide skilled slab leak repair? Contact our team of plumbing professionals today!