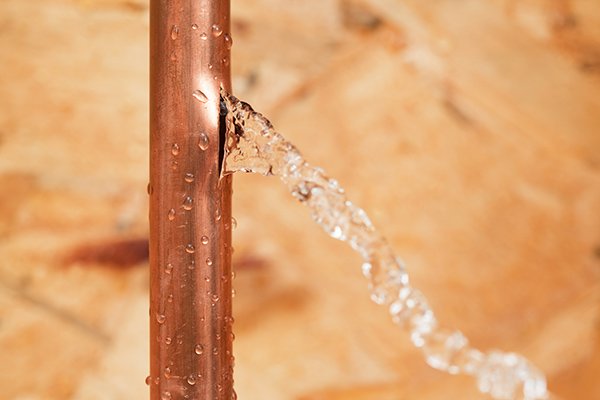 Do you suspect you have a leak in your home? Need leak detection in Tacoma, WA? If you suspect that you may have a leak in your home, get in touch with the leak repair experts here at FloHawks Plumbing + Septic and we will have the problem resolved as quickly as possible. We have been serving the PNW and surrounding areas for years and have helped to give many residents in the area peace of mind that their leaks have been resolved. Whether you have a very obvious and serious leak in the form of a burst pipe, or you suspect you might require slab leak repair, we are the team to depend on. We will get to you fast and offer true 24/7 service that you can call upon day or night. We know how stressful a leak can be and we'll have one of our experienced plumbers with you as fast as we can to get to work.
Expert Leak Detection in Tacoma
For leak detection in Tacoma that you can trust, give our team a call the moment you notice the first signs of a leak. It might be a damp carpet or floor, or you might notice water running down your walls. In the case of a slab leak, you might even hear water gushing when you put your ear against the wall. Whatever the source or severity of your leak we will get to you to track it down and find a permanent solution. We are experts in leak repair and pipe repair and will get the problem resolved quickly so as to reduce the chances or severity of water damage.
Do not delay contacting us as leaks can cause extensive damage very quickly. Water damage can be very expensive to repair. Water damage repairs might require you to replace carpets, replace drywall and redecorate, or even have structural elements of your home rebuilt. The faster you can contact us for leak detection, the faster we can solve the issue and keep your repair bills down. Our team is standing by ready to help 24 hours a day.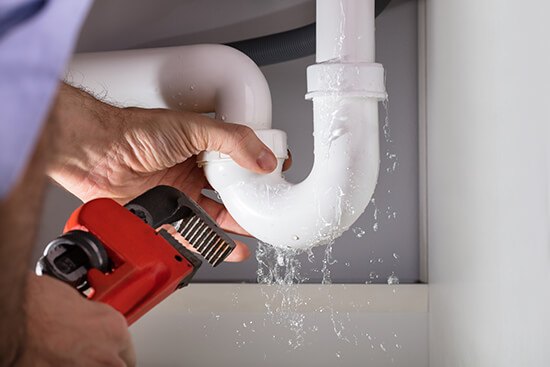 There are many signs to look out for that could signify that you have a water leak. They include:

Wooden floors buckling or damp carpets
An unexplained increase in your utility bills
Lower water pressure
You can smell stagnant and damp odors around your home
If you have noticed any of these signs around your home, get in touch with our team right away. These are sure signs that you have a leak somewhere and will need professional leak detection to get to grips with the problem. We have invested highly in training our teams and in the best leak detection equipment available. We will work quickly to find the leak in your home without any damage to your property.
#1 For Slab Leak Repair Services
Slab leaks can be a very worrying concern for homeowners due to their nature and location. They occur underneath your home causing water to seep up into your floors or walls. Thanks to our years of experience, we can accurately locate leaks that are occurring underground or underneath your floors. We use non-destructive, trace and access processes to locate leaks and repair them. Our slab repair team will work quickly to diagnose and assess the leak before providing you with an upfront estimate for repairs.
Slab leaks are often the result of a failure with your home's plumbing system. This fault may be down to weakened water lines, a faulty installation, the soil shifting beneath your home's slab, or chemical reactions in the ground affecting your plumbing system. They often happen gradually over time and may not show themselves until you start to smell damp on your lower floor or feel the carpet is wet underfoot. One call to our slab repair experts is all it takes to get professional assistance for this worrying issue. We will carry out a full inspection and explain how we intend to tackle the problem. Call us right away if you suspect you need slab leak repair.
Your Leak Detection Team Can Help
If you need leak detection in Tacoma but are not sure where to turn, turn to the dependable team here at FloHawks Plumbing + Septic. We have been providing our services for years and have helped many residents to rid their homes of leaks and the devastating water damage and stress they can cause. Whether you are experiencing a leak from a bathroom fitting, or it's a more complex problem like slab leak repair, we will find a complete and effective solution. We can help with all of your plumbing problems, from leaking taps and drain repair to tankless water heaters and water softener services. Just let us know what you need and where you are and we will be with you as quickly as we can.

No matter where you are in Tacoma, the caring team at FloHawks Plumbing + Septic is never far away from you. From emergency leak detection and leak repair to the complexities that slab leak repair can present, we are here to help with any leak you are experiencing. Get in touch with our team today to arrange an appointment.