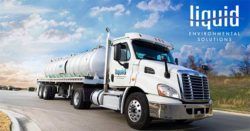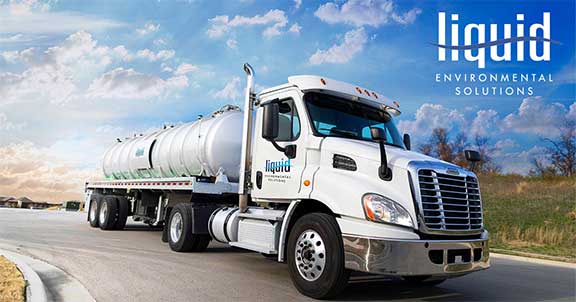 IRVING, Texas, September 3, 2020 – Liquid Environmental Solutions ("LES") announces that, effective today, the company has acquired the assets of FloHawks Plumbing + Septic ("FloHawks") – a leading provider of septic services including pumping, inspections, repair and maintenance, as well as plumbing and drain cleaning services for both residential and commercial customers in the Pacific Northwest. Terms of the transaction were not disclosed.
FloHawks, based in Puyallup, WA, will continue to operate under the FloHawks name, adding an extensive network of non-hazardous wastewater customers to the existing LES operation in the Pacific Northwest. FloHawks customers include owners of sewer systems, septic systems and grease traps/interceptors that must be serviced regularly to prevent sewer spills and to protect the public wastewater collection system.
Brian Bidelspach, Vice President of Expansion Operations, commented, "We are thrilled to have FloHawks join the LES family. With this acquisition, LES now serves thousands of new customer locations, and offers a broader, more comprehensive range of wastewater support services throughout the Pacific Northwest. Furthermore, we provide critical sustainability benefits to our new customers, as we turn hundreds of thousands of gallons of wastewater into renewables."
Jerry Sheridan, LES Chief Executive Officer, also commented, "I'm very pleased to welcome the FloHawks team and their loyal customers to LES. We look forward to working closely with them to expand their reach, and to incorporate their outstanding contributions to our business."
"Our team is excited to become part of the LES family, and to help strengthen our collective footprint in the Pacific Northwest," commented J.R. Inman, VP of FloHawks, who will continue to lead the division following the transaction. "Like LES, we are committed to creating a positive experience for our customers, and look forward to accelerating our growth with a new team and new resources supporting us along the way."
At Your Service
LES, the nation's largest, exclusively non-hazardous wastewater collection and recycling company, focuses on the collection, treatment and beneficial reuse of materials from a wide variety of waste sources, including grease traps & interceptors, used cooking oil, oil water separators & grit traps, industrial and 3rd party wastewater. With over 700 team members, 360 state-of-the-art fleet vehicles, 54 collection branches and 24 wastewater treatment plants, LES is positioned to meet customers' diverse, non-hazardous liquid waste needs from coast to coast. For more information about our company, our solutions and our people, please visit liquidenviro.com or call 866.MY.GREASE.
LES is backed by Audax Private Equity ("Audax"), a Boston-and-San-Francisco-based private equity firm, focused on investing in, and scaling middle market companies. Founded in 1999, Audax has invested in more than 130 platform companies and over 875 add-on acquisitions.
# # #
Media Contact
Dustin Deville
Corporate Communications
Liquid Environmental Solutions
214.524.6106
mediarelations@liquidenviro.com