Our plumbing service in Belfair, WA offers complete peace of mind for customers seeking urgent and routine repairs or installation. Simply call the [company_name] team and we will have an experienced plumber with you as quickly as we can. Whether you are looking for plumbing service or you need the services of a local septic company, we're here for you 24 hours a day. Each of our technicians is highly experienced, professional and dedicated to providing you with exceptional service and real value for money. We go out of our way to ensure the work we carry out is done right the first time every time and understand how urgent plumbing and septic problems can be.
We are proud to offer a comprehensive plumbing service in Belfair that gives our customers access to all the services they need under one roof. From general plumbing and septic system pumping to sewer repair and toilet installation, you can trust us to provide the best service possible no matter what you need from our services. As a leading plumbing and septic company in the area, you simply can't go wrong booking our services. Give us a call today to find out more about our services and to arrange an appointment. You'll know that you've chosen the right company the moment you speak to us.
[company_name]' reputation for reliable and professional plumbing, septic, and drain cleaning service comes from the work of our friendly and knowledgeable technicians at each one of our offices. Our Belfair office is known for the same level of world-class service provided to the thousands of residential and commercial customers that depend on us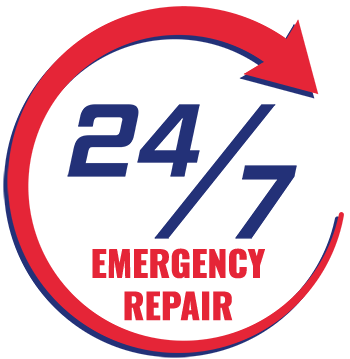 for septic and plumbing services in Belfair.
The highly qualified, Certified Operation & Maintenance Technicians and Specialists at our Belfair office are available 365 days a week, 24 hours a day, ready to serve nearby communities with services for almost any plumbing and septic problem.
Services Offered:
Plumbing
Septic tank pumping
Drain Cleaning
Bypass Pumping
Grease Trap Plumbing
Vactor & Eductor Trucks
Plumbing Repairs & Inspections
Belfair Plumbing Service You Can Trust
Whenever your plumbing develops a fault, it's wise to call in professionals as quickly as possible. A problem ignored could be a problem that gets progressively, or suddenly worse, which could cause extensive water damage. Whether you have a leaking toilet, faulty garbage disposal, or you need a septic company to manage your septic tank pumping, we're the company to depend on. Your plumber will arrive on time ready to get to work on any problem you throw our way. You can always expect the best from our plumbers and we'll give you the best value for money. What's more, you'll never need to worry about hidden costs or nasty surprises when you see the bill. We offer excellent value when it comes to plumbing service and septic services and we'd be delighted to give you an estimate for our services today.
Our septic services in Belfair include a range of services, including septic tank pumping, septic tank installation, and replacement, drain field services, and septic tank inspections. We'll help to maintain the performance and balance of your septic tank to ensure it is breaking down waste effectively and doing the job it was designed to do perfectly. If you have noticed a problem with your septic tank, give us a call immediately. These problems can be unpleasant and could end up with waste backing up into or around your property. We offer complete peace of mind and have become the septic company of choice for many residents in the area.
We're committed to providing our customers with efficient and quality work when they need it the most. Our integrity is a core part of our reputation: our technicians will work with you to ensure you understand the cause of your plumbing problem and fix it, allowing you to prevent the issue from happening again.
The Only Plumbing Service You Need
Here at [company_name], we've been serving our community since 1968 and cover the Puget Sound, South Sound, and Peninsula areas. No matter where you are in the community, you can expect nothing but the best from our plumbing service. It only takes one quick call to our office to arrange for an experienced plumber to visit you to attend to your every need. Whether you have a problem with a faucet, need toilet installation, or need our septic services, you're in safe hands when you come to [company_name]. We offer swift, reliable service which means you can call us night or day, on the holidays or weekends, and we will be with you as quickly as possible. We understand that plumbing problems can often be urgent which is why we offer our emergency plumbing service for your convenience and peace of mind.
When you need a Belfair plumbing service that you can trust, speak to our team at [company_name]. We'll tell you more about our services, listen to how we can help you, and get a plumber to you as quickly as we can.
Your search for plumbing and septic services in Belfair is over; our commitment includes emergency services, and there's no extra cost for night, weekend, or holiday calls. To get in touch with one of our certified technicians, enter your information to schedule service or give your local Belfair office a call!

[company_name] of Belfair
Rely on [company_name] 24/7 including nights, weekends, and holidays. Schedule your service online or call us today.