If you're looking for a quality plumbing service in Covington, WA, then look no further than [company_name]. We've been in the business since 1968 so you can rest assured we know what we're doing when it comes to plumbing services. There is no job too big or too small and we can handle anything that comes our way. Rest assured you can call us any time and we'll get to you promptly, no matter the time or day.
The professionals at [company_name] offer superior septic services. We're a septic company that believes in providing top-notch services to our customers in Covington. You know you're getting the best service in the business when you call [company_name]. Our professionals are fully experienced and dedicated, which means our service is above the competition. Not only do we offer quality services by a well-trained staff, but we also believe in giving back to the community by supporting the United Way giving program.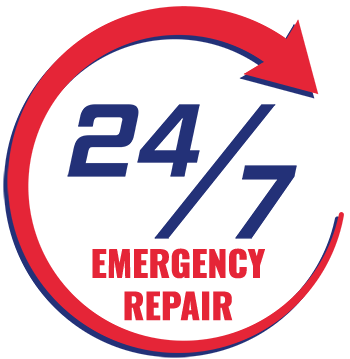 Our professional residential plumbing, septic, and drain services in Covington, WA are available to residential and commercial customers, day or night; as part of our commitment to the residents of our local communities, our highly-skilled technicians are available 24 hours a day, 7 days a week including nights, weekends, and holidays.
Call anytime for these plumbing and septic repair services:
Vactor & Eductor Trucks
Plumbing maintenance & repairs
Residential plumbing inspections
Video pipe inspections
Grease trap pumping
Bypass pumping
Plumbing
Superior Plumbing Service in Covington
When you need a reliable plumber, you want a company that's going to come to your rescue no matter the time or day. You can rely on [company_name] to come to you in your time of need. Plumbing issues usually happen unexpectedly. It's best to address the problem sooner rather than later. If you wait to fix a plumbing problem, it will likely get worse and be more expensive to repair. As soon as you notice a problem, give the professionals at [company_name] a call.
Superior Septic Services for your Covington Home
You can expect quality septic tank services when you call the professionals at [company_name]. We know that septic problems usually happen suddenly with no warning. If you're experiencing issues with your septic system, our professionals will be there to assist you and fix the problem. We can handle any septic issue you may be experiencing. We've been in the business since 1969 so you can rest assured we are the experts when it comes to septic solutions. We are professional and efficient and will guarantee your satisfaction. From maintenance to repair and everything in between, [company_name] has you covered.
Septic services in Covington:
Septic Tank Pumping
Septic Care and Maintenance
Septic Tank Repair
Septic Tank Replacement
Installation Services
Drain Field Services
Operations and Management
Septic Tank Inspections
Industrial Pumping
If you want a septic company that goes above and beyond to ensure your satisfaction, then look no further than [company_name]. When you call us for septic services, you will know you're getting the best service in town.
Plumbing and Septic Services That Are Second to None
When it comes to your plumbing or septic system, you want a company you can rely on. You can depend on [company_name] for prompt and reliable services. No matter what your issue is, we can handle it. Our professionals are highly trained which means you get quality services that are above the competition. We offer services you can depend on, so if you have an emergency you can be confident we'll get to you quickly and fix your issue.
The satisfaction of our customers is our number one priority. We've built a reputation based on quality services and customer satisfaction. When you call us, you can be sure you're getting quality services and a job done right. Once we diagnose your problem, we'll take the time to discuss the options with you. We'll also explain the next steps so you know what's going on through every step of the process. Don't wait until a small plumbing or septic issue becomes an expensive nightmare.
The minute you think you need to call a professional, don't hesitate to contact [company_name]. We're here to take care of all your plumbing and septic needs. No matter which service you choose, you know you're getting the best value from a trusted company with a proven reputation. Give us a call today.
/div>

[company_name] of Covington
Rely on [company_name] 24/7 including nights, weekends, and holidays. Schedule your service on-line or call [phone].