Rely on [company_name] for Plumbing and Septic Services in Pacific, WA

The professionals at [company_name] know a thing or two about plumbing and septic services. Residents of Pacific, WA can call on us any time for plumbing and septic services. We offer superior services that are above the competition. We've been in business since 1968, which makes us experts at what we do. When you contact us for our septic and plumbing services, you know you're getting the best service in the business. All of our professionals are highly experienced and dedicated to their work.
You can depend on [company_name] for reliable services. We know how important this service is because most plumbing and septic issues happen without warning and at the most inconvenient times. When you call us with an emergency, you can expect us to show up promptly. The satisfaction of our customers is our number one priority.
Pacific, Washington is home to our certified technicians and the thousands of homes and businesses that rely on us for plumbing and septic tank maintenance and repair. With over 50 years' experience in the field passed down from Northwest Cascade Inc, our parent company, our technicians are able to offer unparalleled quality of service and efficiency that our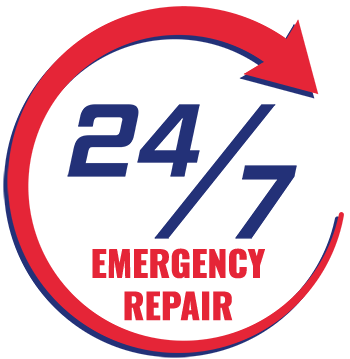 residential and commercial customers have come to trust.
Our technicians not only provide professional plumbing and septic services in Pacific, WA and other cities in the state, but they also empower home and business owners by explaining how their problems occurred and how to prevent them in the future. In addition, our technicians are available 24 hours a day, 7 days a week including nights, weekends, and holidays.
Plumbing Services from a Top-Rated Company in Pacific

Residents in Pacific can rely on [company_name] for our superior plumbing services. There isn't a plumbing problem we can't fix. No matter if it's a small problem, or a complex issue that needs to be taken care of immediately, you can rest assured [company_name] has got you covered. We're a full-service plumbing company that offers top-notch services. You can depend on us to get the job done right the first time.

Services include:

Plumbing
Drain cleaning
Plumbing repairs
Video pipe inspection

Bypass pumping
Vactor & educator trucks
Septic tank pumping & maintenance
If you want an experienced and skilled plumber, then look no further than [company_name]. We take pride in the work we do and will complete the job to your satisfaction. If you discover a plumbing issue, it is a good idea to get in touch with us as soon as possible. You don't want a small problem to turn into an expensive nightmare. We'll provide you with prompt service and fix the problem so you can have peace of mind knowing your plumbing system is operating as it should.
Septic Company Offering Top-Notch Services to Pacific Residents
Discovering that you have an issue with your septic system is never pleasant. But, when that happens you can ease the burden by relying on a septic company in Pacific with a proven reputation. The professionals at [company_name] are available to serve you in your time of need, regardless of the time or day. We offer a variety of septic services and can help you with any issue you may be having. When you contact us, we'll gladly come to you and diagnose the problem and provide practical solutions to solve the problem. We'll also take the time to answer any questions you may have and explain the next steps.
We're proud to be part of the communities that make up Pacific, Washington and we're glad the homeowners and business owners that live here have chosen us for their plumbing and septic service needs. If you'd like to be one of thousands of our happy customers, speak to one of our friendly technicians by completing the convenient "schedule your service" form on this page or calling your local Pacific office.
Contact Us Today for Superior Service
When it comes to plumbing and septic services, you want to deal with a company you can trust. [company_name] has built a reputation based on quality services and satisfied customers. We care about our customers and take the time to explain our services and answer questions our customers may have. You can depend on us to show up whenever you need us. Most problems with septic and plumbing happen without warning. This can leave you feeling desperate and unsure of where to turn. Rest assured the professionals at [company_name] will be there to help you if you find yourself in this situation.
No matter if you're experiencing problems with your plumbing or septic system or you are interested in maintenance, you can depend on [company_name]. Call us today to see how we can help you.
[company_name] of Pacific

Rely on [company_name] 24/7 including nights, weekends, and holidays. Schedule your service online or call [phone].