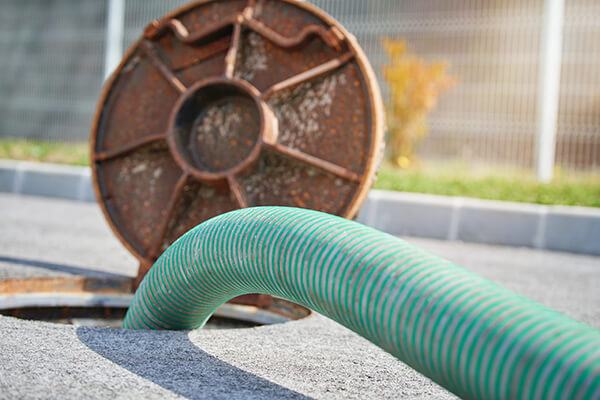 If you are in need of septic tank cleaning in Tacoma, WA, you need the professional and dependable services of FloHawks Plumbing + Septic. Your septic tank is one of the most important working components of your home and needs to be looked after properly if it is to perform at its best. Designed to store and process waste from your washing machine, toilets, sinks, and other appliances, septic tanks need to be regularly emptied of sludge to keep them working properly. As a locally owned and operated septic plumbing company, you can trust us to take care of your septic tank and ensure it continues to work as it should. If you require our septic pumping services, speak to our team today to arrange an appointment.
Experienced Septic Tank Cleaning in Tacoma
When you consider what goes down the drains and through the pipes of your home every day, the last thing you need is a septic tank fault. Septic tank repair can be expensive and that's not to mention the unsanitary conditions a backed-up septic tank can cause. Our septic tank cleaning services in Tacoma will help to maintain your tank, removing the accumulation of sludge and scum at the bottom. We can arrange a septic tank inspection at your convenience to see if your tank is a candidate for septic pumping.
Your septic tank works hard on a daily basis to store and break down the waste that ends up there. Over time, sludge can start to develop in the bottom of your tank making the normal chemical breakdown processes less effective. This can mean that instead of breaking down naturally, waste can start to build up and back out of your system. This is the last thing you want to happen especially in the height of summer. Our septic plumbing services are here to help you avoid this unpleasant problem, keep your tank working perfectly and do what it is designed to do efficiently.
Here are some signs to look out for that could mean you need our septic pumping services:

Slow drains
Unpleasant odors
Gurgling pipes and plumbing
Pooling water
If you have noticed any of these problems, give the team here at FloHawks Plumbing + Septic a call so that we can attend as a matter of urgency. A malfunctioning septic tank is a problem that needs to be dealt with quickly and before it can pose a health hazard to your family or cause damage inside your home. Believe us when we say that the aftermath of a backed-up septic tank is not one you will want to experience. From damage to carpets and bathroom fittings to waste leaking through ceilings, we have seen it all. Avoid the misery and expense that a malfunctioning septic tank can cause by arranging septic pumping from our experts.
Your Septic Tank Cleaning Team
Here at FloHawks Plumbing + Septic, we are proud to serve our local community and offer a wide selection of septic plumbing services under one roof. When you need septic tank cleaning in Tacoma from a company you can trust, look no further than our plumbers. We offer 24/7 service and can get to you fast in an emergency situation. We can also arrange regular septic pumping to ensure your tank works perfectly when you need it to and doesn't develop the layer of sludge that can cause so many problems. In addition to our septic pumping services, we can also help with the installation and repair of septic tanks and give you advice on how best to treat yours. For example, there are certain objects and substances which should never find their way into your tank and which could cause it to malfunction over time.

Ready to find out more about our septic tank cleaning services in Tacoma? Contact the team here at FloHawks Plumbing + Septic today and we will arrange an inspection at your convenience.