Kent's Garbage Disposal Repair Experts

When you need a garbage disposal repair or replacement performed in Kent, WA, don't look further than FloHawks Plumbing + Septic. Regardless of where you're living in this King County city, we're ready to help. Since 1968, our locally owned and operated company has been offering comprehensive services.
Emergency service is available 24/7 for critical issues that occur outside of our normal office hours. We understand the stresses and dangers that a broken garbage disposal can cause. Our goal is to keep our services as accessible as possible to those who need them.
Our company is known for:

Putting customer needs first
Having friendly staff members
Charging reasonable rates
Offering flexible appointment availability
Garbage Disposal Replacement Services
If your disposal system in Kent is acting strangely, FloHawks Plumbing + Septic wants to be the team you turn to. Disposals can get large objects stuck in them, motors can burn out, or systems can fail entirely. Regardless of the scope of the issue, our plumbers can diagnose the cause of the problem. They're happy to offer advice about whether a repair for your Kent system is possible or if you should move forward with a garbage disposal replacement. You can rely on us to have your best interests in mind. You'll have the opportunity to review and approve a cost estimate for a project before we get started with it, too.
Highly Experienced Plumbers
The plumbers from FloHawks Plumbing + Septic are committed to excellence with everything they do in Kent. We're fully licensed, bonded, and insured for all of the garbage disposal replacements and repairs that we perform in Kent. Providing our customers with a high level of peace of mind is important.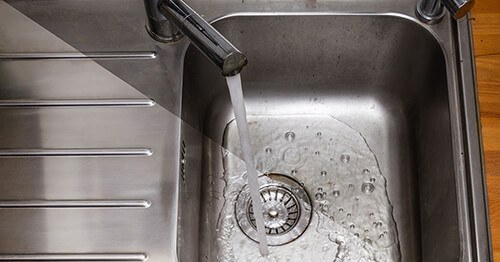 Our highly experienced plumbers can work on all makes and models of disposals. They're kept current with the industry to ensure they can perform high-quality work. We take pride in all of the garbage disposal repair and replacement services we offer in Kent.
Skilled plumbers will:
Arrive at appointments punctually
Be wearing the company uniform
Work meticulously
Keep their work area tidy
Schedule an Appointment Today
FloHawks Plumbing + Septic is proud to serve the needs of both residential and commercial customers in Kent. Whether your disposal is jammed or the motor has stopped working, we can take a look. We do our best to exceed the expectations of our customers with everything we do.

To set up an appointment in Kent for any of our plumbing services, give FloHawks Plumbing + Septic a call today.