Trusted Plumber in Kent, WA and the Nearby Area!


For decades, FloHawks Plumbing + Septic has been the choice if you need a plumber in Kent, WA, and we're proud of it!
FloHawks Plumbing + Septic, a Liquid Environmental Solutions company, is dedicated to providing legendary plumbing services at affordable costs, and we know that's what makes us a great plumbing company in Kent! Our veteran, highly experienced plumbers use the best techniques and tools for every job, and we work hard to make the experience hassle-free and to your satisfaction. From drain cleanings and water heater services to garbage disposal maintenance and pipe repair, we do it all! We also offer tankless water heater services! If you have any plumbing needs, you can trust FloHawks Plumbing + Septic to get the job done right!
Residential Plumbing Services We Offer:
Durable Plumbing Repair with Top Choice Kent Plumbing Contractor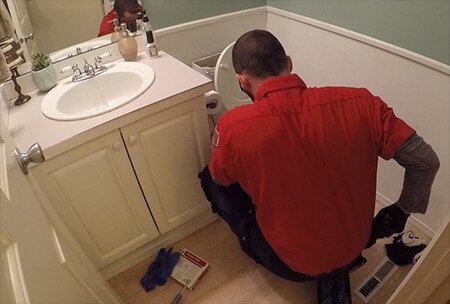 When it comes to plumbing repairs, no one does it better than FloHawks Plumbing + Septic. A plumbing company is only as good as its plumbers, and ours are all fully trained and licensed, and are well-versed in the latest techniques in all types of repairs. From a water heater that isn't producing hot water to a garbage disposal that won't turn on, there's nothing we can't handle! Plus, we specialize in pipe repair, which is a common issue in areas like Kent where winter weather and freezing temperatures can wreak havoc on pipes.
Dealing with plumbing issues in your home can be uncomfortable and unsanitary. It is a good idea to leave such tasks to a seasoned expert. At FloHawks Plumbing + Septic, we deliver urgent plumbing repair in Kent. We focus on diagnosing exactly what the root of the problem is. Our team always employs the best technology and techniques so we can help you make an informed decision. If there's a plumbing issue that you suspect might require a repair, let the experts at FloHawks Plumbing + Septic handle the job!
Broken Pipe Warning Signs:
Loud Clanging or Grinding Noises
Foul Odors
Water Puddles on Ceiling or Drywall
Increase in Water Bill
Dependable Kent Plumber
For all of your plumbing services like maintenance and cleaning needs, FloHawks Plumbing + Septic has a solution! Clogged drains and garbage disposals aren't always fixed by chemical solutions, and sometimes require a more thorough cleaning that the expert plumbers at FloHawks Plumbing + Septic can provide. We'll inspect your disposal or drain and identify what is causing the issue, and resolve the issue for you. Plus, we offer drain cleaning services as preventative maintenance to remove the buildup that can occur naturally in your drains that otherwise would lead to clogging and blockage. If you have any cleaning or plumbing maintenance needs, let FloHawks Plumbing + Septic help!

We're always here to help answer questions or schedule one of the top-rated plumbing services or 24/7 emergency service. Give us a call today and let us show you why we're Kent's favorite plumbing company!