Exceptional Garbage Disposal Repair in Renton

If you need top-class garbage disposal repair or replacement services in Renton, WA, the experts at FloHawks Plumbing + Septic have got you covered. A lot can go wrong when you have a garbage disposal that's clogged, leaking, or simply not working. That's why we're here to help. Our dedicated plumbers are quick and responsive to the needs of commercial managers and also homeowners.
We're a team of highly-rated plumbers renowned in Renton and across Puget Sound for service and workmanship. You can count on us to repair your garbage disposal to your utmost satisfaction. And if upgrading to a newer model is all you want, we can do that too.
Why you should choose us:

Full-service plumbing firm
24/7 emergency repairs
Insured, certified plumbers
Reasonable rates for service
100% customer satisfaction
Expert Garbage Disposal Replacement
If you require an upgrade or installation services, our highly skilled plumbers know what to do. We're the best, most-trusted choice for fast, easy, and affordable garbage disposal replacement in the broader Renton area. Whether your garbage disposal stopped working, won't drain, or simply won't turn on, we'll promptly send over our team of licensed, vetted, and friendly plumbers to inspect the problem and to recommend the best replacement option. We have the necessary tools and skills to install a new disposer, making your life more convenient in the process.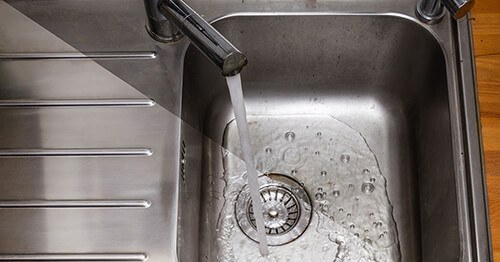 While some garbage disposal problems may only require a quick fix, some are too severe and may require a complete overhaul. It's essential to consult a plumbing expert to determine which option works best for your situation.
Consider garbage disposal repair for:
Garbage disposal leaks
Garbage disposal clogs
Humming noises when the disposal is on
Disposal not turning on at all
Humming as if it's running but no power is on
Affordable, On-Call Services
You may try to fix a faulty disposer on your own to save a dollar or two. But do you have the all-important equipment, skills, experience, and parts to facilitate the repair? No matter how crafty you are with DIY projects, qualified plumbers are a safer and more convenient option.
At FloHawks Plumbing + Septic, we boast not only the know-how but also the products, skills, and equipment necessary for fixing garbage disposals in Renton. We service all makes and models.

Contact FloHawks to schedule your garbage disposal replacement in Renton today.