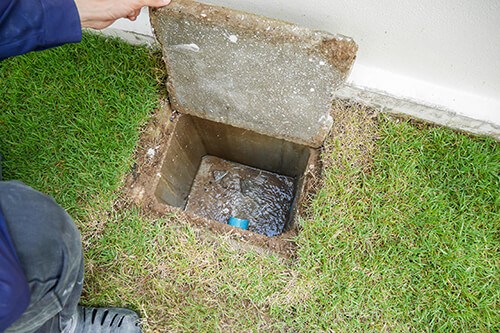 The town of Lacey, WA, sits square in the middle of one of the rainiest regions in the United States. While the abundant rain of Western Washington cools the air and feeds the breathtakingly green foliage for which the area is also famous, it can pose a host of problems, too — particularly with your home's sewer system. Heavy rainfall can cause sewer systems to back up. A backed-up sewer can be a messy problem. It can reverse the flow of germ-laden sewage back into your home, causing your toilets and sinks to overflow. If you let the problem fester for long enough, it can lead to a catastrophic failure of your sewer line.
If your sewer is backed up, you need a sewer line repair or sewer line replacement immediately, and [company_name] has the right tools and the most dedicated and knowledgeable team members to fix the problem quickly and effectively. Our plumbing crew will come to your home, diagnose the problem and get to work right away fixing it before it becomes a bigger problem. We are committed to providing the best sewer assistance in the area, and we guarantee all of our work will meet your standards.
Sewer Line Repair and Replacement in Lacey
There are several ways to minimize the chance of a sewer line backup. Only flush bodily waste and toilet paper. Make sure your sewer line is unobstructed by tree roots. Avoid putting heavy oils or substances such as bacon grease down the drain. Perhaps most importantly, hire a professional to perform regular sewer assistance such as installing an exterior cleanout and sewer backup valve.
The pros at [company_name] can help you with the following in Lacey and more:

Sewer line repair
Sewer line replacement
Sewer line backup diagnosis
Plumbing services and repairs
Pipe repair
Drain cleaning
24/7 emergency assistance
The sewer line pros at [company_name] serve homeowners in Lacey and all of the surrounding areas, and we are eager to make you our next satisfied customer.
Trust Our Team for Top-Quality Sewer Services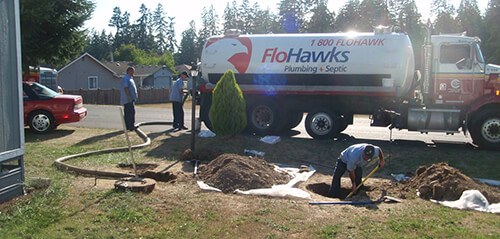 Whether your sewer line is backed up and needs a basic repair or has failed and needs to be replaced entirely, the sewer service pros at [company_name] have the tools, knowledge, and experience for the job. We pride ourselves not only on offering the highest quality plumbing work in the Lacey area but also on upholding the highest standards of customer service. We are so confident that we'll do the job right the first time, and at a price you can afford, that we back our work with a 100 percent guarantee. Contact our professional team today!
To speak with a member of the top sewer line repair team in Lacey today, call [company_name].