Bremerton's Tankless Water Heater Experts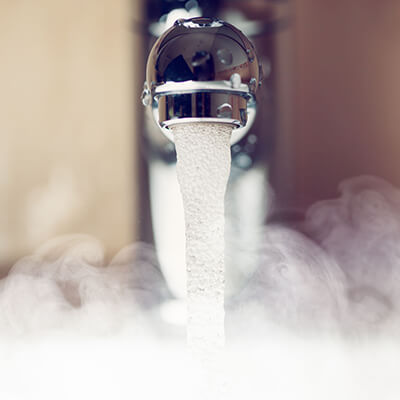 FloHawks Plumbing + Septic is committed to installing high-quality tankless water heaters for the members of the Bremerton, WA, community.
We want to make sure that residents Kitsap County have all of the hot water they need in their homes. The units we work with will efficiently heat water on demand. Because tankless water heaters don't store water in a tank, you'll never have to worry about your Bremerton household running out. Whether your hot water needs are extensive or fairly minimal, we'll get the proper unit installed in your home.
We're known for:

Providing great customer service
Being upfront and honest

Having friendly staff members
Responding quickly to service requests
Our tankless water heater installation services are affordably priced so that they're accessible to our Bremerton customers. We'll explain any of your options for units and give you a price estimate for the installation before we do anything. Hidden fees are never added to the final bill. Our goal is to provide services that are an outstanding value.
Tankless Water Heater Installations for Bremerton
There are many benefits to having a tankless water heater in your home, including reliable hot water for your entire household. At FloHawks, we use high-quality equipment for every installation that we perform in Bremerton. We'll remove your old water heating system carefully and make sure that nothing on your property is damaged. You can rely on us to get all waste disposed of properly. By using professional tools, we can produce lasting results and ensure that your unit is running as efficiently as possible.
Trust us to: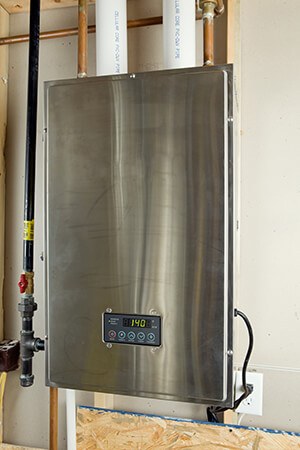 Show up on time for appointments
Treat our customers with respect
Take precautions to keep customer property protected
Clean up our work area when we're done
You can rely on us to show you how to operate and maintain your new water heater before we leave your property. Our company can provide a high level of follow-up support whenever it's needed.
Set Up Appointments Today
The crew from FloHawks is highly experienced and ready to help with any tankless water heater installation job in Bremerton. We're fully licensed, bonded, and insured, and we want our customers to have complete peace of mind when using our services. We'll give each installation our complete attention and make sure that no details are forgotten about. Creating lasting and loyal relationships is important to us. To help give back to the community that supports us, we donate to the United Way.
To learn more about how you could improve your comfort with tankless water heaters in Bremerton, give FloHawks a call today. We provide a variety of commercial and residential plumbing and septic services.