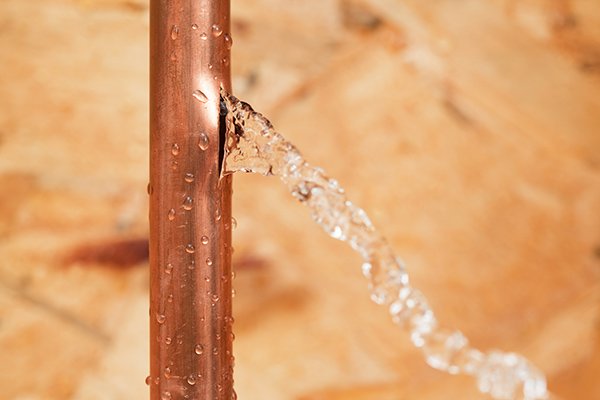 Do you suspect you have a leak in your home? Here at FloHawks Plumbing + Septic, we specialize in leak detection in Bremerton, WA and we are on call now to come to your rescue. We have been offering our services throughout the area for years and are experts in not only locating the source of a leak but carrying out specialist leak repair to the highest standard. Whether you have a fault with your plumbing, or a slab leak underneath your house, we will get to the cause of the problem fast and stop any rogue water from damaging your home and what is in it. No matter how severe the leak or where it is coming from, we will work fast to limit the damage and put your mind at rest. Leaks can cause a lot of worry, which is why it is important to choose a company you can trust to carry out your leak repair for you. Call us the moment you notice you might have a leak and we will be there as fast as possible. We offer 24/7 service, so call us no matter what time you notice a leak.
Leak Detection Experts in Bremerton
Finding a company that specializes in leak detection is important if you want to get the problem resolved completely and to a high standard. We have invested in the best leak detection equipment and our plumbers have years of experience in tracking down the most hard-to-find leaks. Some leaks occur over time while others, such as burst pipe leaks, can be sudden and shocking. If you have water pouring from a pipe or from your ceiling, you need our help fast. We offer emergency leak repair in Bremerton and will get to you fast. We may also be able to give you advice over the phone in the meantime to shut off your water supply and stop the flow of water. Speak to us today to find out more about our leak detection and repair services. We would be delighted to assist you.
A leak can show itself in a number of ways. If you have noticed moisture on your walls, damp floors, or a smell of mold, it could mean you have a leak somewhere close by. The faster you call us the faster we can complete your repairs and reduce the chance of water damage. Once water gets into your home it can cause extensive damage such as warped floors, rotting carpets, and damp walls.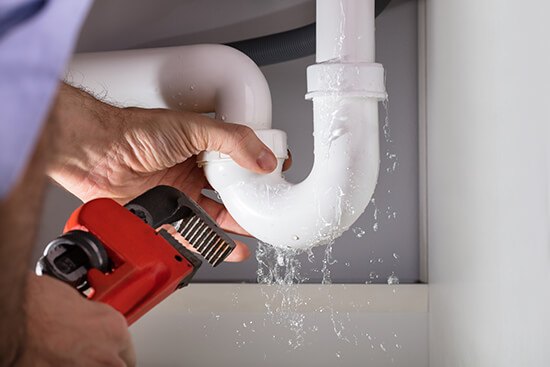 When it comes to leaks in your home, here are some of the signs to look out for:

Damp carpets or water damage to floors
An unexpected increase in your utility bills
Low water pressure
You can smell stagnant and damp odors around your home
We know that a leaking pipe or plumbing fixture can quickly spiral out of control. That is why we offer 24-hour service throughout the area and will get to you fast in an emergency. Additionally, we don't charge more for calls at night or during weekends or holidays.
Your Slab Leak Repair Team
Slab leaks usually occur as a result of a plumbing failure in your home. This failure may be caused by a faulty installation, chemical reactions of metals in the soil under your home causing damage to your pipes, or weakened water lines. However your slab leak has occurred you will need specialist slab leak repair. Some slab leaks will require extensive work to be carried out to locate and repair the problem, while others can be fixed relatively easily. We will carry out a full inspection of your home to find the source of the leak and provide you with a free estimate.
There are many signs of a slab leak including damp carpets or warped wooden floors, cold spots on your floor, moisture at the base of walls, and even the sound of rushing water when you put your ear against the wall. It is essential that you call us the moment you spot any of these signs. It might turn out not to be a slab leak but it is best to be sure. It is good to know that we offer the highest standards when it comes to slab leak repair in Bremerton.
Arrange Leak Detection Today Make the call to FloHawks Plumbing + Septic today to find out more about our leak detection services and how we can resolve any leak you are experiencing. From plumbing repairs and pipe repair to slab leak repair, we have years of experience in locating leaks and carrying out leak repair that you can trust. We offer our services 24/7 so call us night or day or over the holidays or on weekends. We also do not charge any more for out-of-hours calls and will get one of our experienced and friendly plumbers to you fast. We have helped countless residents with leak detection and repair over the years.

When you are in urgent need of leak repair and plumbing services in Bremerton, contact the team here at FloHawks Plumbing + Septic today!