Trusted Kent Water Heater Installation and Repair Experts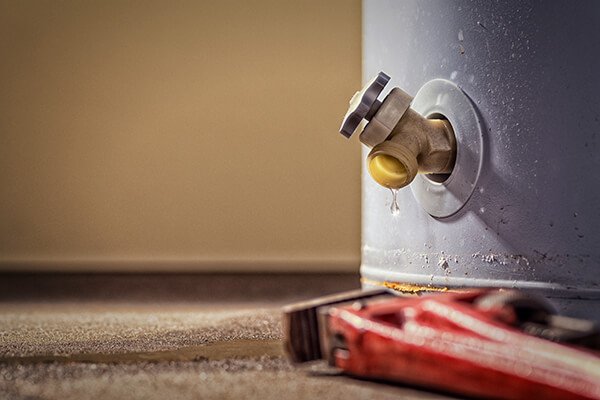 FloHawks Plumbing + Septic is committed to offering high-quality water heater installation and repair services to the residents of Kent, WA.
Regardless of the type of water heater you have in your home in the area, we can work on it. Whether your unit won't produce hot water or is having pilot light issues, we're ready to find a solution. As a locally owned and operated company, we want the best for our customers. We've been offering trusted services in the area since 1968, and can service any type of traditional or tankless water heater in Kent and the nearby area.
We're known for:

Offering 24/7 emergency availability
Charging reasonable rates

Donating to United Way
Supporting our local community
Dependable Kent Water Heater Repair
Dealing with a broken water heater doesn't have to be stressful. The plumbers from FloHawks Plumbing + Septic are highly experienced with all makes and models of water heaters in Kent. They'll be able to give you a cost estimate for the cost of a repair before they get started. If your Kent unit is getting old or can't be repaired efficiently, we can help you start with a new water heater installation. We work with products that are highly energy efficient so that our customers can save money in the long run. Our water heater replacement services are designed to be a great value.
Professionally Trained At Kent Water Heater Replacement
The skilled plumbers from FloHawks Plumbing + Septic can complete any water heater repair in Kent efficiently and professionally. For the safety of our customers, we're fully licensed, bonded, and insured. We're always ready to answer any of your questions about your unit so that you can make informed decisions about it.

Focus is put on:
Being punctual and professional
Working efficiently
Understanding individual customer needs
Using high-quality parts
Tankless Water Heater Installation in Kent
Tankless water heaters produce hot water on demand to ensure that you never run out. We work with units that are highly energy efficient and that could save you money in the long run. Our locally owned and operated business has been serving the area since 1968. We stay current with the industry and give our plumbers ongoing training to ensure they can handle any job professionally.
Each tankless water heater installation that we perform in Kent is given our complete attention. We'll help you explore your various options, and we'll have you approve a cost estimate for a project before we get started with it. When you're exploring your options for a tankless water heater for your Kent home, [company_name] can answer any of your questions. We always have the best interests of our customers in mind and will offer sound advice that's relevant to their situation. We'll take care of each step of the installation process and make sure that nothing in your home is damaged. We strive to provide a high-quality service every single time.
Schedule Your Appointment For Kent Water Heater Service
Regardless of the type of issue your Kent water heater is having, FloHawks Plumbing + Septic wants to be the company you turn to for assistance. We aim to build trusting relationships with them. You can count on us to take care of all of the details of a job to keep it moving forward smoothly. We'll get everything done promptly so that you can get back to your day.

Call a plumbing specialist when you need traditional or tankless water heater repair and replacement in the following areas:
To learn more about how we can help with a water heater repair or replacement in Kent, call us at FloHawks Plumbing + Septic today.