Trusted Bremerton Water Softener Installations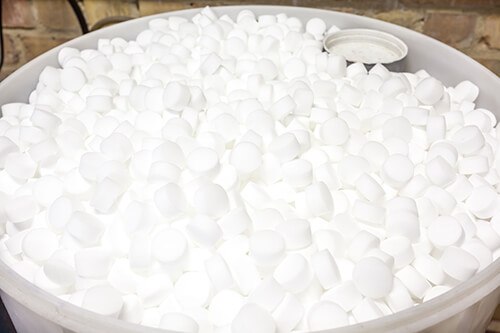 If you're searching for a company to provide you with a water softener installation in Bremerton, WA, look no further than FloHawks Plumbing + Septic.
With more than 52 years of customer satisfaction, you can rest assured that our plumbers will provide exceptional work at an affordable rate. We take pride in offering our customers quality water softener systems. Our team of plumbers is dedicated to your utmost satisfaction.
What sets us apart:

On-call emergency services
BBB accreditation with an A+ rating

Certified plumbers
Convenient appointment scheduling
Bremerton's Water Softener System Experts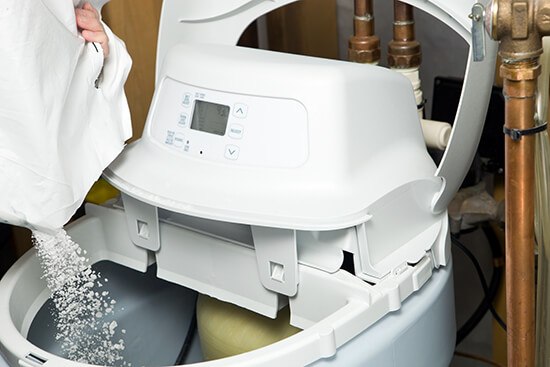 Water coming into your home may contain high mineral content. This hard water often leads to scaling, a buildup of hard substances inside of your pipes. This crusty white substance can block your pipes or create other problems if you allow it to go on for too long. Hard water can also cause premature aging of various appliances.
A water softener system installed in your Bremerton house will affect every faucet and tap by removing the mineral content and leaving your water fresh and clean.
A water softener system can also:
Leave fewer spots on dishes
Reduce mineral buildup on appliances, faucets, and pipes
Alleviate dry hair and skin
Help to maintain a shiny appearance on home appliances
If you already enjoy the benefits of a water softener but need assistance, we also service all makes and models of water softeners. We can help you identify the issue, or find the perfect replacement option for your home.
Professional Bremerton Plumbers
Our plumbers will inspect your Bremerton property before installing a new system or replacing your existing water softener. We also can repair many problems with existing systems. We're happy to provide you with a written replacement estimate. Each of our plumbers will handle your issue with respect and professionalism. At FloHawks Plumbing + Septic, our Bremerton plumbers are journeyman certified. Plus, you can feel good knowing that we contribute to the United Way.
Top-Notch Plumbing Services
Hard water can be a nuisance if you allow it, but it doesn't have to be that way. If you want your showers to feel gentler, your meals to taste better, and your faucets to avoid buildup, we are the Bremerton water softener installation experts to trust. Call FloHawks Plumbing + Septic today to find a water softener unit that perfectly suits your water supply needs. Once it's installed, our plumbers will be on hand to ensure it stays up and running, and we can make quick adjustments if anything goes wrong. Our team is happy to address any questions or concerns you may have about your water softener as well!