Service You Can Rely On

FloHawks Plumbing + Septic is the leading plumbing company in Olympia, WA because of our high-quality services, professionalism, and efficient processes!
We work hard to provide plumbing services that are hassle-free, effective, and to your satisfaction. FloHawks Plumbing + Septic opened in 1969, and our decades of experience serving Olympia is one of the reasons our customers trust us with all types of plumbing repairs and maintenance! Every job is handled by one of our skilled and trained plumbers, using the latest techniques and technologies to meet your plumbing needs. We offer both traditional and tankless water heaters. From drain cleanings and to pipe and water heater repair, we know you'll trust FloHawks Plumbing + Septic as your plumbing company of choice!
Residential Plumbing Services We Offer:
The Plumbing Company Olympia, WA Counts on for Repairs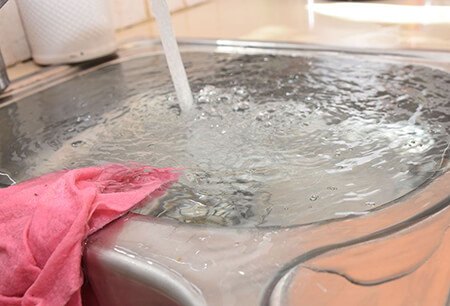 We know you count on us for quality repairs, and we're dedicated to delivering just that. Clogged drains or malfunctioning garbage disposal? FloHawks Plumbing + Septic has you covered! We even service water heaters and that aren't performing correctly. If you've noticed a lack of hot water coming from your water heater, slow drainage in your home, or have a smelly garbage disposal that just won't go away despite using cleaning agents, let the professional plumbers help you diagnose the problem and suggest a repair that will work! We specialize in pipe repairs, too, and with the cold winters in Washington, pipe damage from temperature stress can wreak havoc on your pipe systems. For any plumbing repairs, FloHawks Plumbing + Septic is the name to call on!
Drain Cleaning Can Resolve These Common Issues:
Rotten Odors
Clogged Drains
Slow Drainage
Strange Gurgling Noises
Quality Plumbing Services
It's not always a repair that's needed to resolve the issue. Sometimes, a little cleaning will do the trick! FloHawks Plumbing + Septic offers top-of-the-line drain cleaning that utilizes the most effective techniques to ensure that after we're finished, you'll have high-performance drains once again. If you've noticed slow drainage or foul odors coming from your drains or garbage disposal, don't bother with store-bought solutions that may exacerbate the issue, let our expert plumbers perform an inspection and get the source of the problem!

We're here for 24/7 emergency service in order to address any of your plumbing concerns, and will accommodate any schedule to meet your needs. Give us a call today!