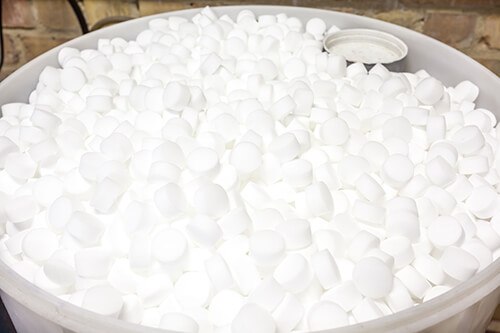 FloHawks Plumbing + Septic provides water softener systems that can improve hard water and help keep your family healthier in Lacey, WA. Do you have hard water at your home that both smells and tastes bad? If so, you probably also have scale build-up on your dishes when you take them out of the dishwasher. Hard water can lead to blockages in your faucets and increase wear and tear on fixtures, pipes, and household items such as clothes and appliances. Thankfully, there's a better way with water softeners.
Whole house water softener installation completed by expert plumbers can improve the water you drink, resulting in softer skin, healthier hair, and cleaner clothing.
Trusted Water Softener Installation
You can prevent hard water from damaging your clothes, appliances, and health. At FloHawks Plumbing + Septic, we are familiar with numerous brands and models of water softeners. We'll come to your home, test the water and suggest a product specifically for you. Water softeners filter water through a water tank filled with salt. Salt binds to minerals in the water and removes them, leaving behind water that's cleaner for bathing, cleaning, and drinking.
You may be wondering if a whole house water softener is necessary. Here are just some of the benefits you will experience:


Better taste and smell
Prevents yellow stains on clothes
Reduces scale buildup on fixtures

Eliminates soap scum stains
Saves energy
Hard water has high levels of magnesium and calcium. Although you need these minerals to live, having too many of them in your water can increase your utility bills, damage appliances, and make it harder to bathe, wash dishes and do the laundry. With a whole house water softener system, you simply turn on the tap without worrying about stains, damage, and other impacts of hard water.
Best Water Softener System Team in Lacey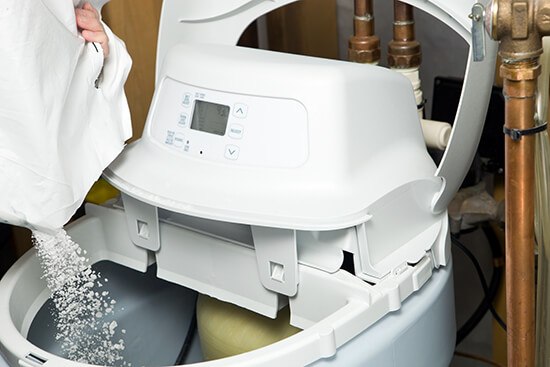 FloHawks Plumbing + Septic is proud to serve Lacey and the surrounding communities. We hire local plumbers with years of experience. Then we train them how to install whole house water softeners and other products that can help you get cleaner water and protect your family's health. The products we carry also come with the manufacturer's warranty and we guarantee our work. If you aren't happy, the job isn't finished. Is hard water making your life tougher and life at home more stressful? Partner with our team to improve the quality of water and your quality of life!
Contact our office today to schedule an appointment for an evaluation and recommendation on the best water softeners for your home.